2008 is the year that has been a hit & miss. Triumphs and failures have been a whirlwind of happenings for me. So here's what happened in the past year:
2008 was a memorable year to me that after almost 8 years in my first job, my employer decided to end my services in Mid-June and finished all of my pending work related stuff at the end of that month. And I thought I was going to be jobless the whole year, but its the other way around, so after a week of rest, I was able to find a job in Pasig working as an online researcher thanks to my dear friend
Lace
for giving the opportunity to work there. Unfortunately, she resigned in late September and I took over her position as Project Coordinator, which it was a blessing and sad at the same time to see her leave, she's the only known friend I had in the office. However, I was able to meet new friends there in the office in the last 5 months.
Since I'm still adjusting to my new workplace, I've been able to attend some events and hangouts like the
Coke Bloggers Meet 2
, FHM Diana Zubiri Autograph signing, Mach Diesel's Farewell Party (missed the dude though his wild antics :D), Yehey PopPinoyan Christmas Party and the
Christmas ToyCon
.
Other Events that I and my fellow
TFPH
members is the
7th ToyCon
which we unvieled fellow TFPH member
Dash
his TF Animated figure collection and
Eugene's
Binaltech collection exclusives on our exhibitor cabinet. Also, during the Christmas ToyCon has been a biggest achievement for me and my fellow Transfans is that we donated Toys and other things to the Children of Bantay Bata 163 alongside with Toy Soldier 1:18.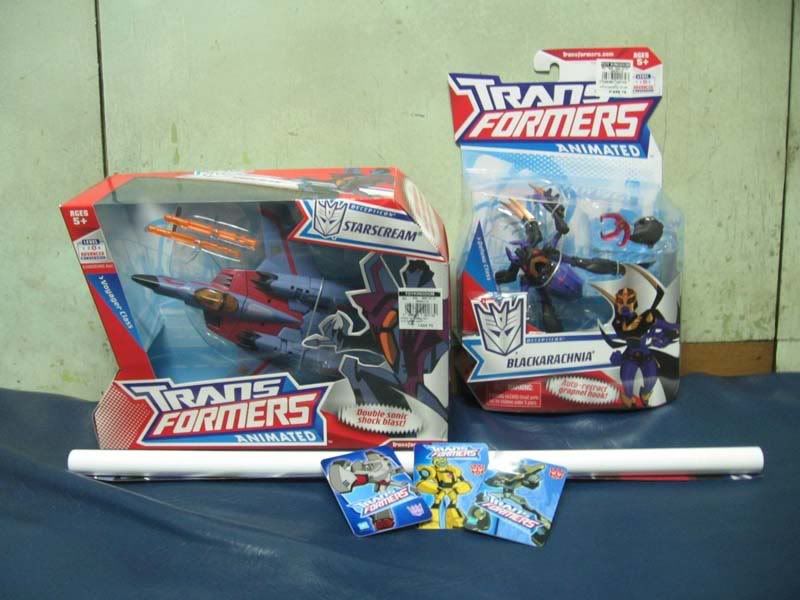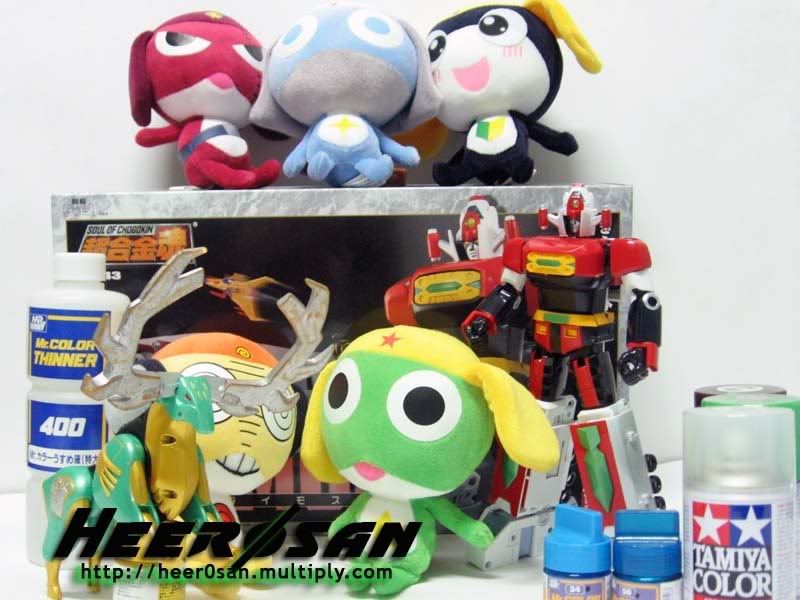 Also this year, I also collected some toys, mostly collected are sought after Transformers Animated toys. Also in the list I've collected are assorted Transformers figures, some non-TF related collectibles such as Fraulein Revoltech figures of Rei Ayanami, Soryu Asuka Langley of Evangelion and Yoko Ritona from Gurren Lagann, Keroro Gunsou and assorted plushies, Super Sentai Mecha mostly the recent acquired Magiking. But the biggest and most expensive that I acquired last year is the SOC Daimos which I purchased last October. Not only toys I acquired last year from my separation pay which I received from my former employer for working there so long, I was able to purchase my own laptop, the Blue Radon W310 and a Western Digital MyBook to store all my overflowing Anime Series video collection.
Speaking of Keroro Gunsou, this is the reason why I fond of loving this Anime series, because its funny and you can relate to this series like spoofs from different Anime series and Gunpla (Gundam Plastc Model) in fact this lead me to go back scale modeling again when I purchased the
Keroro Robo Mk. I
set which I entered in the IPMS National Scale Model Competition last November. Also, I launch of my secondary blog site, Blogspot and the establishment of my Robot fandom group,
Robot Pilipinas
.
I think that's about it for 2008, I look forward to for positive outlook for the year 2009, and hopefully it will be better than last year.