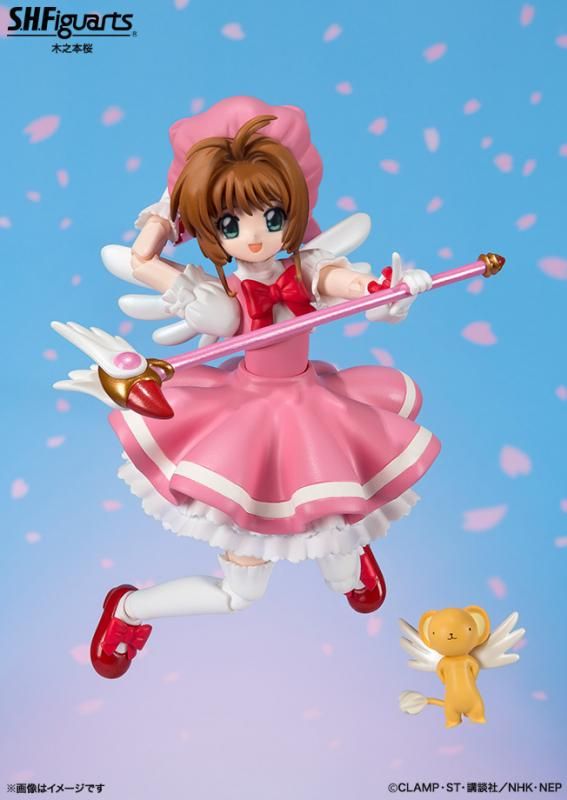 Bandai finally unveils one of the upcoming figures to be released in the SH Figuarts line next year and it officially unveiled another popular magical girl character, Sakura Kinomoto from the series, Cardcaptor Sakura.
With the success of their Sailormoon figures, its a surprise to see Bandai wanted to do more shoujo characters in the SH Figuarts line, not just Kamen Rider (Masked Rider) and Super Sentai. This version of Sakura represents her first Battle costume she wore in the series and the 1st opening of the anime. Sakura comes with a set of hands, a Clow card, set of face expressions, Clow Stick and her cute magical companion, Kereberos or Kero-chan for short.
SH Figuarts Sakura Kinomoto is slated for March 2015 release. Price of the figure has not yet revealed.