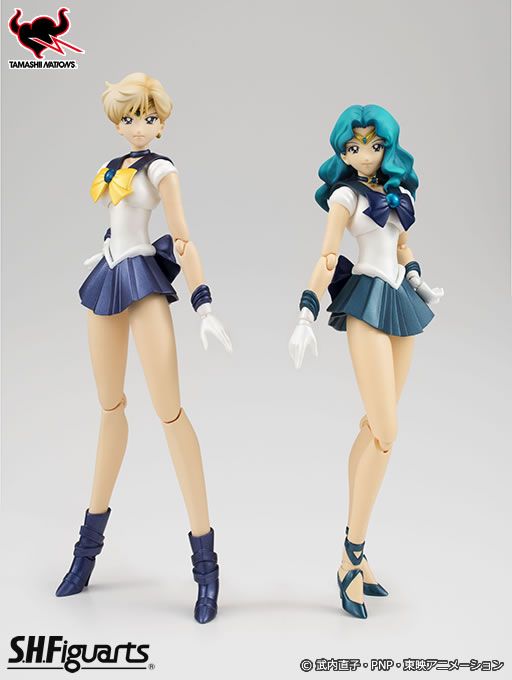 Bandai has done it again, after SH Figuarts Sailor Saturn's release, Bandai will continue releasing two more Outer Sailor Senshi figures; first is Sailor Uranus and then Sailor Neptune.
As posted in the Bandai's official
Sailormoon homepage
, revealing the two figures that will be slated for late 2014 and early 2015 release. Though there's no word as of yet what accessories will be included in these figures, I'm guessing that both Uranus and Neptune will come with their respective effect parts as emulating their signature finishing moves, set of hands, their respective accessories and facial expressions. Only time will tell until Bandai officially unveil all of the details of their releases.
The SH Figuarts Sailor Uranus is slated for December 2014 release while Sailor Neptune is slated for January 2015 release.