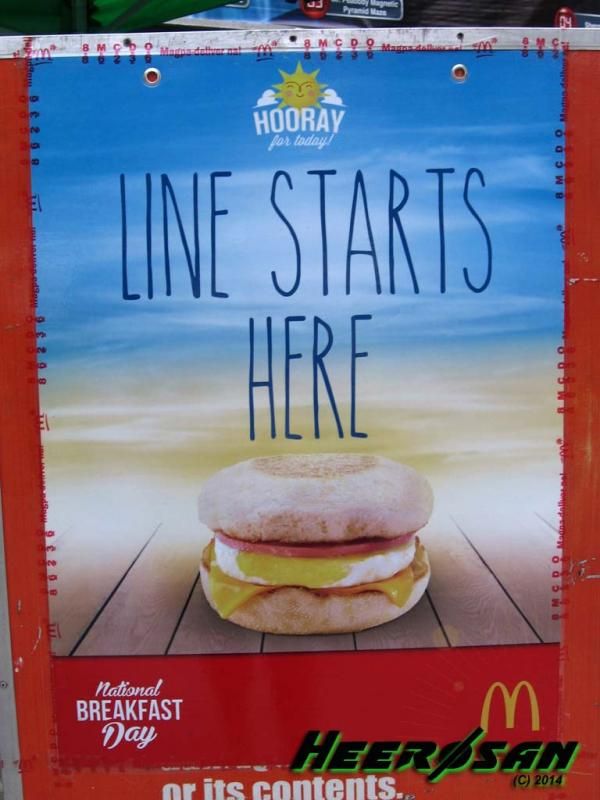 Today, March 17 is National Breakfast Day and the largest fast food chain Mc Donalds is celebrating this food occasion by giving out free Egg McMuffin sandwich to the 1000 customers in all Mc Donalds store.
I personally woke up very early in the morning to join in in this event though I never have breakfast when I wake up (I usually woke up during lunch time so its skipping breakfast already). Luckily, I have a few things to do first and have contract work @ 9am so yeah I was able to get there as early as past 6 AM. The line wasn't that long when I went there, and the attendants were giving out tickets and putting stamp on your forearm means that you've attended their event, this also serves to avoid people going second serving on their freebie.
After I got my free sandwich, I also ordered my usual breakfast meal (I'll be needing a heavy breakfast today because of my upcoming workload later and might skip lunch), a Sausage McMuffin with egg meal with drinks and 2 hash browns. So it was a very heavy breakfast for me to day, it really does say, "Hooray for Today." :D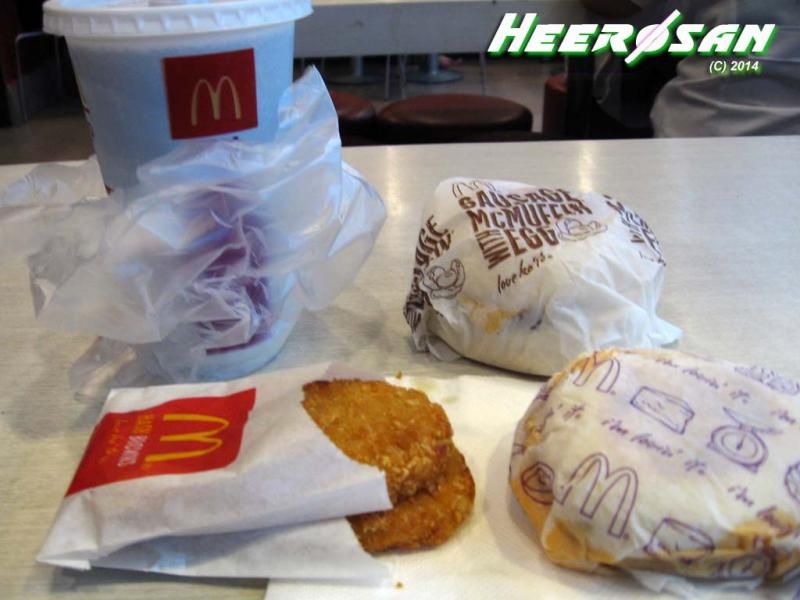 The McDo's National Breakfast day event will last till 9 AM today or if there still sandwiches left available at any Mc Donalds store.