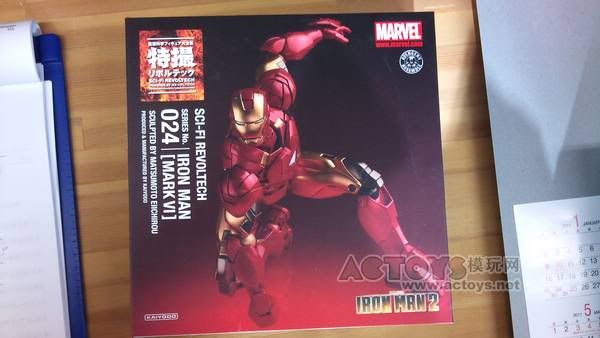 I feel I'm convinced getting this Sci-Fi Revoltech figure if I have the dough that is that's because B-O-T of
ACToys
has posted images of the upcoming Iron Man Mk. VI in package.
Wow there's a whole lot of articulation of this figure and the effects parts is not bad totally kickass figure without a doubt. Poor Booska, he's the victim of IM's repulsor blast. LOL! Check out these awesome images.

Sci-fi Revoltech Iron Man Mk. VI is slated for March release and priced at 2,850 Yen.