I've been busy with my schedules lately and I was able free my schedule to attend another event that I covered and that is the Transformers: Revenge of the Fallen Toy launch at the Atrium in SM Megamall last May 30 which was sponsored by Toy Kingdom and
Cybertron Philippines
.
I arrived at Megamall at exactly 10AM with two things on my mind: to cover the event and getting me a Leader Class Optimus Prime RoTF version. Well, here I was when I arrived at the venue, the crowd is already jam packed and I hurriedly went there.
When I went to look for Optimus Prime figures, it was already out of stock and saw a lot people who has Opimus Prime figs and get this, they don't have only one but two or three more Primes in their shopping carts. Don't these people care that a lot of kids and TF fans/collectors who want to get hands on it.
Anyway, TK already announced 30 mins later that they are restocking the LC Optimus figures and I felt a sign of relief. However when it arrived, several collectors are already ahead and tried getting the Primes, I have to wrestle with them to get one but it slipped through my fingers and I failed in getting one. When this chaos emerged, SM security has ordered the TK staff to remove the stocks in the venue and place it outside. They also ordered us to fall in line to get these figures in an orderly manner.
During that time I was able to meet 2 of fellow
Transformers PH
members, Carlo (Wavski) and Rainer. Rainer wants also to get his hands on LC Optimus Prime and we fell in line to get one. When the TK staff restarts distributing the figures, chaos emerged again and tried to wrestle with the other collectors, in the end I was able to get one.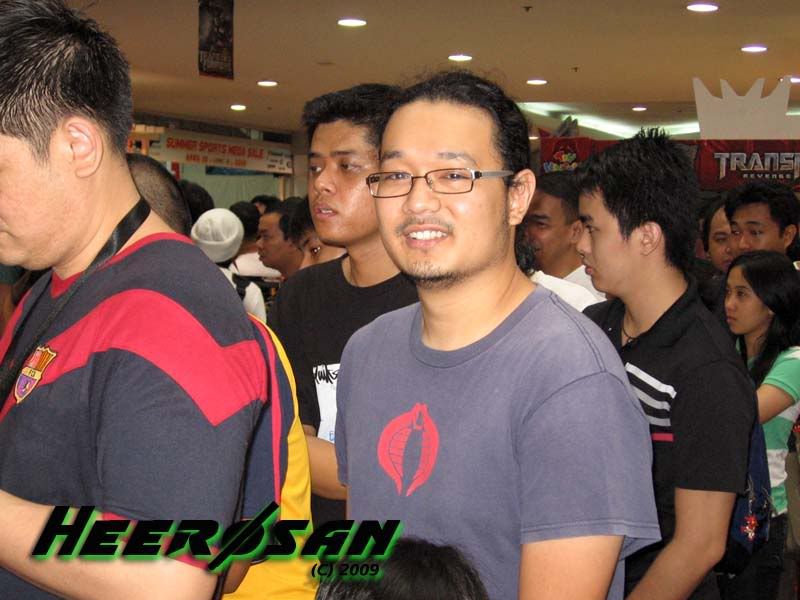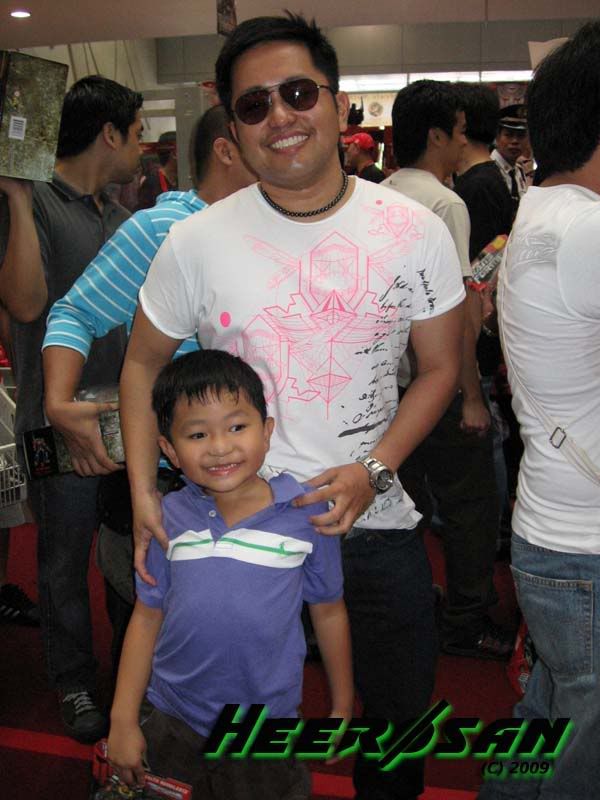 After getting my objective, I went to the check out counter. While I was in the line, I saw a Premium Jazz figure from the first movie and was able to get one too. After checking out, I went to the freebies table to get my freebies: 3 posters of Optimus Prime and filled stubs for the Toy Vault raffle contest and Minicon in a Jar contest. After that, I did my coverage of the event and talked with fellow members and acquaintances: Joriben (which I gave him my extra free Optimus poster), Chie (Devastator) falling in line to get an Optimus figure also, Jayford, my and Caloy's common friend, Magnusjam, Caloy, and Chaz which I gave him my last extra poster. I stayed there till the afternoon.
During the event, Chaz overheard that my name is called on stage. I ignored it at first because I didn't hear it, I went back and forth if its really calling my name. When I heard my name called on stage, I hurriedly went there. When I arrived they told me that I'm a participant in the 2nd draw of the Toy Vault contest which I have a chance to win Php 5,000 worth of TF toys. All they wanted me to do by winning the contest is to spin the wheel. After I spin the wheel, it landed on the consolation prize, a poster. Tough luck, I was almost able to win the said prize its only 3 blocks away from winning it.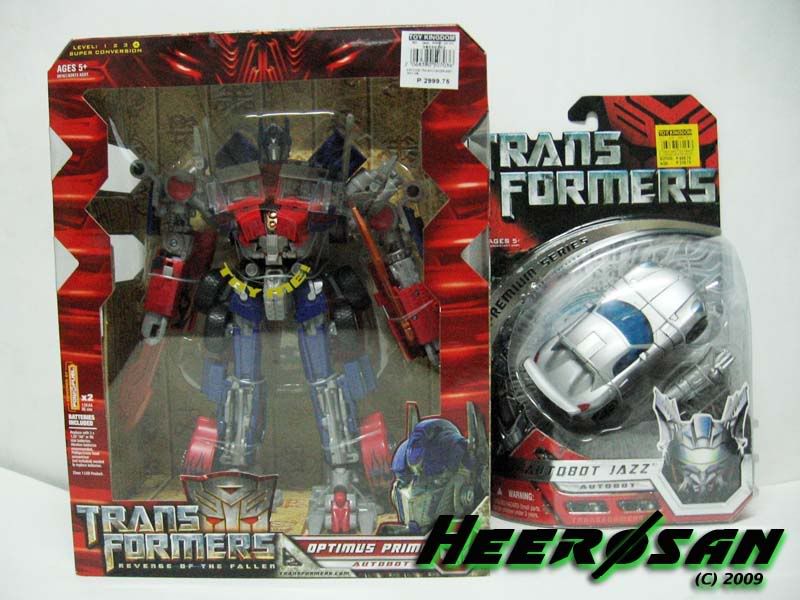 Anyway, you win some, you lose some. Overall, the event is a success even with a few hitches and kids were able to get of the figures and enjoyed it. As for me, I was able to get what I wanted and probably might not get toys in the upcoming ToyCon event as I have plans to manage my expenses and the scale model projects I'm working on this year.
Read my coverage of the event over at
Robot Pilipinas
. Images courtesy of Robot Pilipinas.